Raw Island Botanicals
Regular price
Sale price
$28.00
Unit price
per
Sale
Sold out
Share
View full details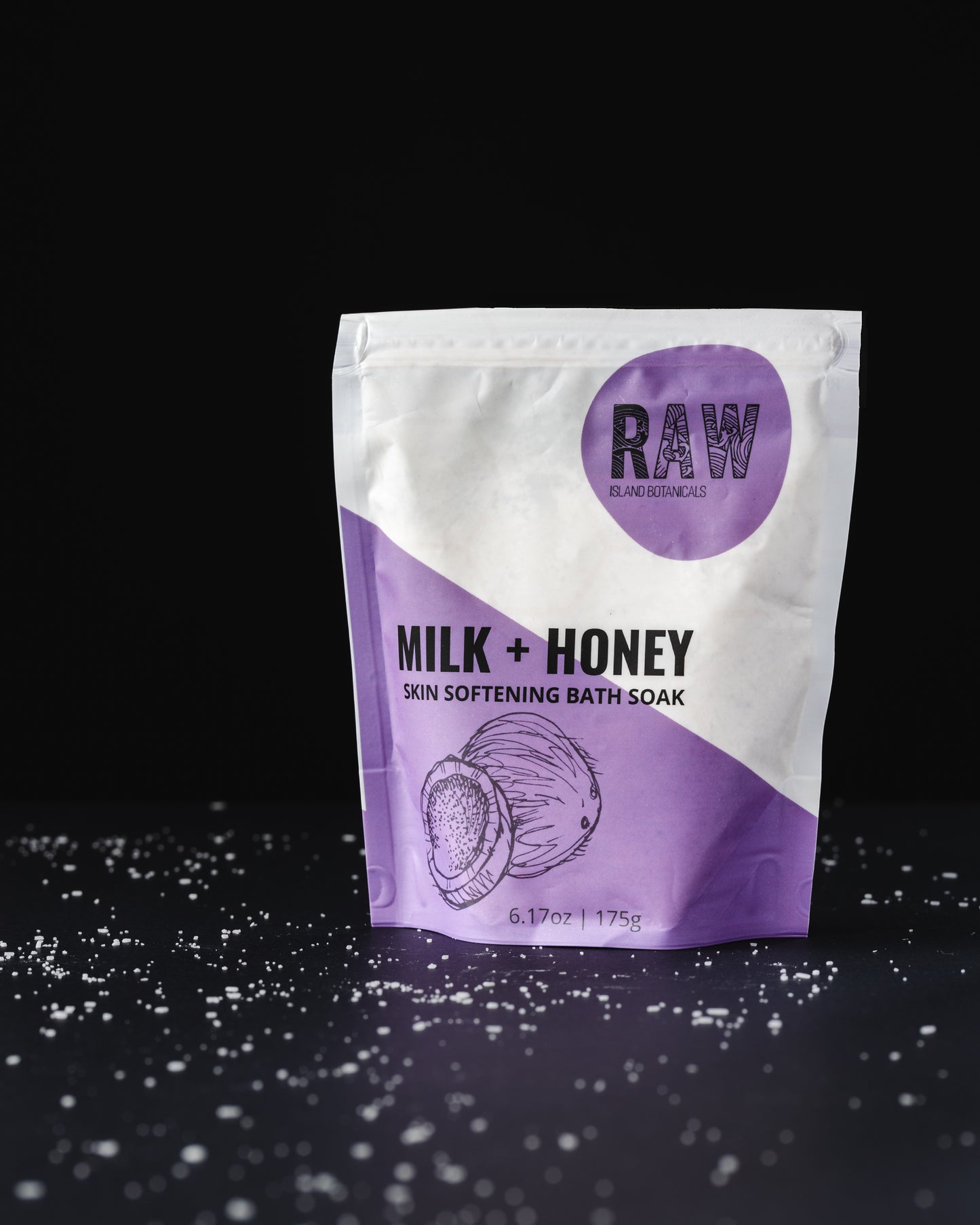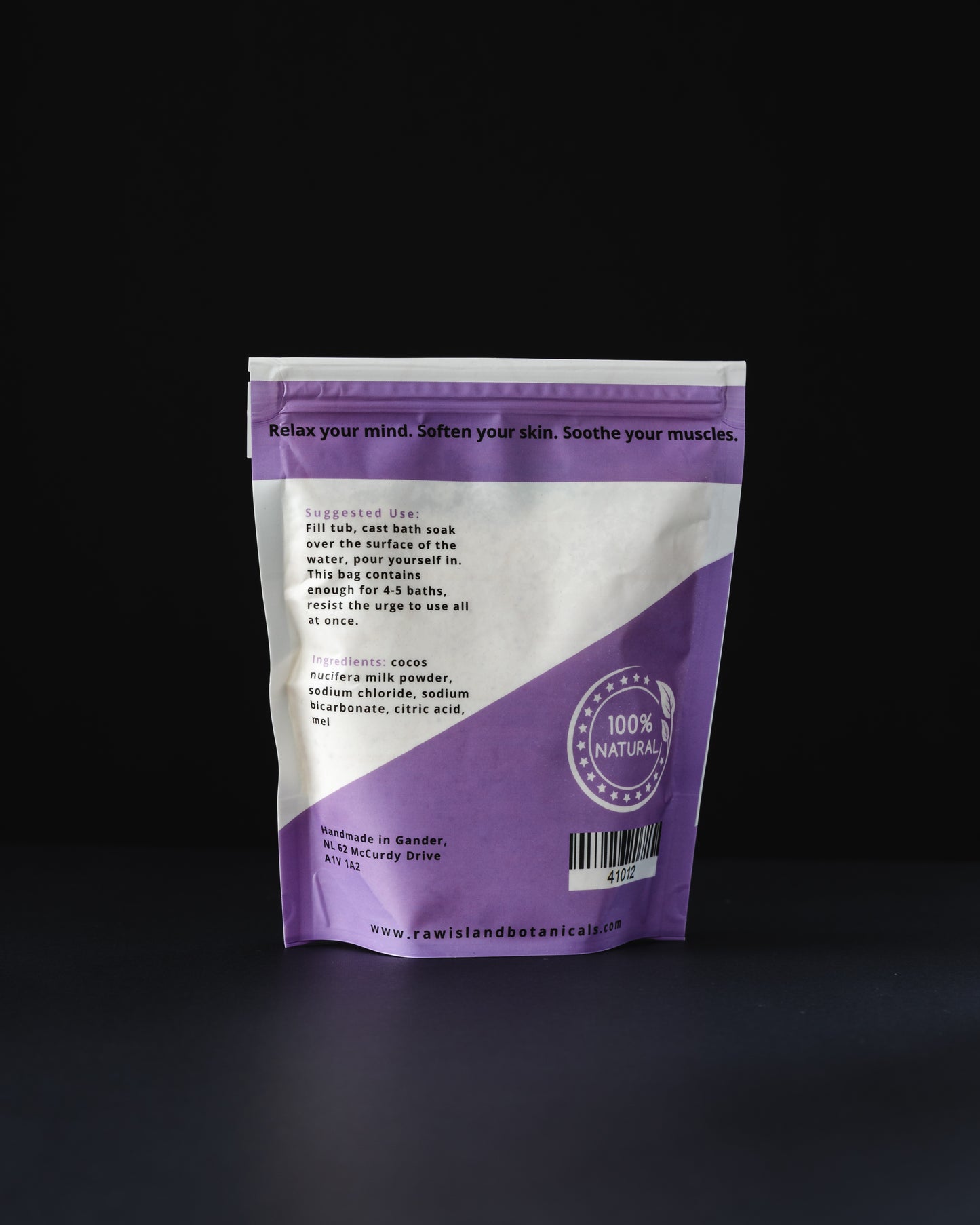 Best thing you can put in the bath...besides yourself.
Highlights

This contains few ingredients with many benefits, none of which will clog your drain.  

This 200 gram jar contains enough for 4-6 baths

Coconut Milk Powder is great for dry skin and those with specific skin conditions such as psoriasis, eczema, and acne. It is a great moisturizer with soothing properties. The natural fatty acids in coconut milk help treat dry and irritated skin and remove harmful bacteria. It also helps sunburns by cooling the skin and reducing pain, swelling and redness.

Honey Powder attracts and traps moisture, and will strengthen your skin structure while adding a shine to your complexion. Honey Powder is a natural antiseptic and antimicrobial and will free unwanted dirt and dead skin cells, allowing you to rinse them away!

Pink Himalayan Sea Salt is perfect for anyone dealing with irritation or sunburn and the benefits go beneath the skin to relieve sore muscles.  Sea salt absorbs dirt and toxins on top of having natural antibacterial properties. Furthermore, the minerals in salt can help maintain the skin's natural moisture barrier, which can support hydration and keep out irritants. 
Scent

Coconut, natural scent no fragrance added.
Ingredients

cocos nucifera milk powder, sodium chloride, sodium bicarbonate, citric acid, mel