The Soap
Scented with essential oils. Coloured naturally. Chock full of Newfoundland sea salt.
Real People. Real Results.

"I've been shaving my head for years but over the last year I've been getting red bumps all over my scalp. I don't know if it's pimples or ingrown hairs. Everything I tried made it worse until my buddy gave me a sample of Bellevue to try, cleared it up in less than 2 weeks."
-D.S.

Real People. Real Results.

"I have sensitive skin and can't handle fragrance in anything I use. Bar Haven has relieved my dry skin without any irritation."

-B.M.

Real People. Real Results.

"I never noticed until someone else was telling me about their dry cracked hands last winter that it was the first winter I didn't have the same problem! The only thing I did differently is switch soaps."

-A.M.

Real People. Real Results.

"Squeaky clean! Raw Island Botanical soap is amazing, I get the clean fresh feeling and it does not dry out my skin, and I can pronounce all the ingredients! We have received our order in excellent condition, after its been shipped across Canada :)
The selection is incredible, when we open the box everyone grabs their fav! Loved by the fam.
Its also lots of fun to give as gifts, my not from NL friends love the packaging, information and of course … the soap 🥰."

-K.H.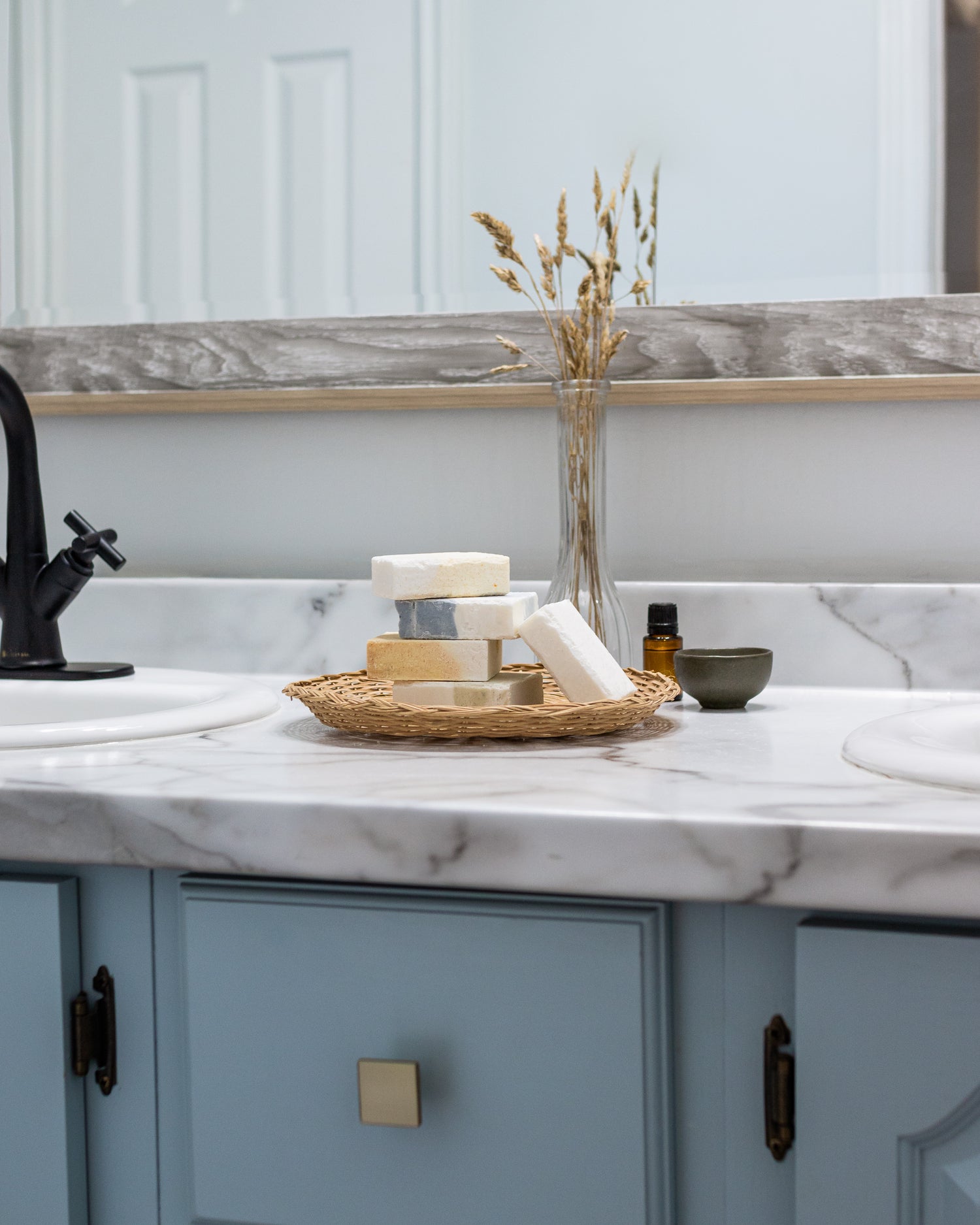 Not your Mudder's soap
You'll notice right away that the lather is creamier and your skin is left feeling balanced. The combination of minerals in the salt and the blend of oils draws impurities from the skin and reduces inflammation. The salt exfoliates and nourishes your skin with every use. All natural and suitable for all skin types!
Shop now
you don't need to worry about synthetic colours or fragrances here
100% Natural. Every ingredient. Every product.
Scent

All fragrance is from essential oils safe for topical use.

Colour

The colours come from clays, charcoal, and plants.

Sustainable

All product and shipping material is selected with sustainability in mind.

Give Back

A portion of all sales are donated to Nature NL, a non profit organization that promotes the enjoyment and conservation of wildlife and natural resources in Newfoundland and Labrador.